Partner Search and Closing Programs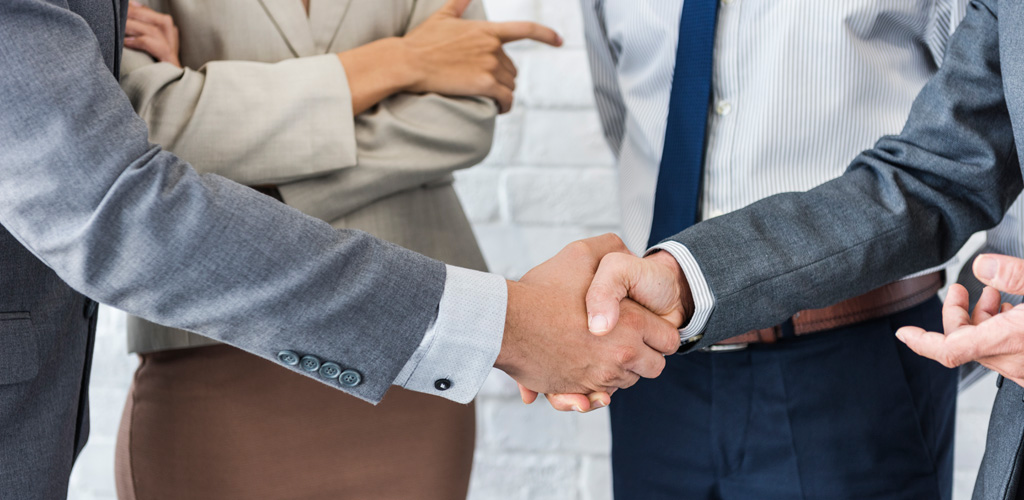 Finding Professional or Business Partners
Companies or professional firms wanting to grow and expand often need partners or collaborations to do this effectively. Such strategic decisions also need to be made without their intentions becoming known. Thus it is important that the search for a corporate, joint venture or professional partnership be carried out discreetly.
These include:
A broad spectrum of sources, including those not readily available or known to find suitable candidates


Helping to greatly reduce the substantial loss in management or professional time it takes to carry out such an exercise than if your company or firm is acting on its own


Candidate searches confidentially to avoid day-to-day activities being disrupted or intentions becoming known by premature disclosure


Screening of candidates, increasing the likelihood a transaction will close satisfactorily


Introducing you and your colleagues to pre-committed parties, meaning less time loss on the less-committed


The Process
Pre-Search Development

We first work with you and your team to understand in depth about your business, organization's or professional firm's activities and to assist in developing and refining strategic goals, and then


Develop an initial range of prospective targets for you to review
The Search

We and our associates then design a search model to fit your objectives which best meets your aims


And create an anonymous profile of your activities and organisation which is sent to prospective targets


To this is added intensive telephone screening carried out to obtain a reduced list of interested prospects


Followed by a second round of follow-ups involving further telephone contact and personal visits


Which leads to assembling a short list of seriously interested prospects, leading to first meetings between our client and prospective targets


Overall progress reports are sent periodically to the client during the process
The Closing

We are prepared, if you wish, to carry out final negotiations, assist in assessments, such as checking financial and other relevant information and drafting preliminary and final agreements


During this process we are able to play a significant role as negotiators or advisors
Related Joint-Venture, Licensing and Professional Collaboration Search and Closing Programs
A key to success in all of our programs is the background and experience of our participating consultants, business managers and professional individuals.  As with other searches we learn in-depth about your organization and its products or services.  This is vital for us to convince prospects that what you have to is of value to potential partners and to be certain sets of complementary  businesses/professional activities fit when we bring them together.
These programs also provide strategic development profiles, as well as search information, through providing various additional corporate services to assist in carrying out various phases of these programs, such as adding other skills as required to help the completion of any transactions successfully.
Fees and Expenses
Our organisation and those within our network usually work on a per day and/or part success fee basis. In each case agreed expenses are paid for separately, either by means of monthly charges or by a monthly retainer.
Fees and retainers are tailored to the particular program assigned to our group, together with a minimum success fee payable depending on effort and type of closing involved.
Please consult our Range of  International Professional and Business Services on this website.